I am not one to really follow fashion trends, a slow adopter, if I even adopt at all. I was like three whole seasons behind getting a pair of boots (#widecalfprobs), you'll never see me in a romper (#bigtummyprobs), and high waisted jeans are only bought to suck things in, never to tuck a shirt into. Basically...I am kind of boring fashion wise. Also being stumpy and short doesn't always lend well to following trends.
So for me to be intrigued by this bootie bandwangon...well it's been strange. I've looked and looked and looked and looked for a pair that don't look ridiculous on me. I also am frugal when it comes to buying something that I see as a "trend"; so while Nordstrom could provide a wealth of options; I am not ready to pony up $$$ for something that I don't know if I will wear next year.
I tried Target.
These
made me look like a clomping hippo.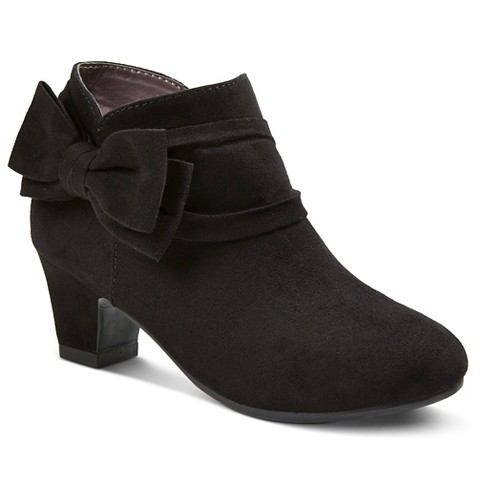 I had high hopes for
these
because A BOW! But being a kids size, the arch was a bit off and I kind of looked like a cackling witch.
I was getting defeated. And to be honest---a bit sad that a trend I actually wanted to try, wasn't producing anything I actually thought looked good on my oompa loompa frame.
But then.... Old Navy.
NOT what I would have thought I'd end up liking on my feet. But they are the best I've found! I went with
black since that was all that was left is store.
But they don't look as giant in the photo, and that little detail on the front, makes all. the. difference. And for $40, sign me up- perfect "trend" price point if you ask me.
So BOOTIES. But not booty. My booty isn't nearly as cute as these shoes!