Alright, to continue my birthday WISHES (yes they are JUST WISHES!!) I am sad to say...I think I want an iPad. Mainly because I have wanted a kindle or something that I could digitally store books on. Anyways, I don't really want to talk about it since I kind of hate to admit I want one. But yes, I want an iPad.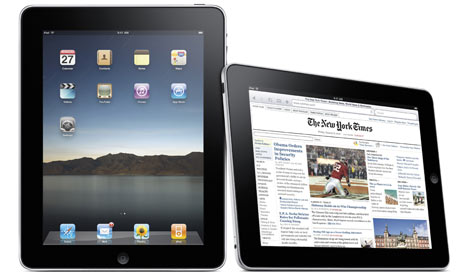 I saw this the other day too:
I really like how modern this watch is, but yet still retains a classic and timeless look. Via Macys by Burberry.
For awhile now I have been thinking that it is probably time to let go of my sorority t-shirts and figure out some way to hang on to the memories associated with them rather than having a stack of them laying around. The idea of cutting them up use to make me really sad. But the reality is, I am too old to wear them. So I would absolutely love to have a quilt made out of my t-shirts. Campus Quilt Co. has done some amazing work and I would love to have something made like this:
Well that is all for now. I am exhausted. Ready for Friday. (Tomorrow is Pickle night with Erin!) I am looking forward to a great weekend. I am hoping to sleep in and maybe hit up a delish brunch as I am craving breakfast foods. Any plans this weekend friends?